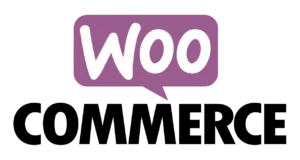 If you're looking to set up an ecommerce website and system using WooCommerce we can help. Here's a bit more about WooCommerce and how it can be used
What is WooCommerce?
Woocommerce is a plugin for WordPress sites that allow you to create an ecommerce store. Woocommerce is used on over 2 million ecommerce sites and it powers 99% of WordPress stores. It's open source so allows for limitless customisations – which is where we come in. 
Why use WooCommerce for your e-commerce site?
We find woo commerce works better for businesses with a fewer number of products and are already familiar with WordPress. If you're already using WordPress and simply want to add an e-commerce store to your existing site WooCommerce could be the right choice for you.
Why choose us as your WooCommerce partner?
As technical developers we can customise your WooCommerce store to meet your business needs using custom plugins and APIs. 
Ready to get started? 
To get started on your e-commerce project contact our team for a no obligation chat on 01492 533003 or send us a message. 
Looking for a different e-commerce system?
At 3X Software we can work with a wide range of solutions including nopcommerce, inhouse written and anything in C#. Read more about our e-commerce services or get in touch to discuss your needs.