3X Software was founded in 1984, and has offered a range of support and packaged solutions for all industry sectors. 3X has worked with nearly every type of industry over the years. We have particular expertise in IBM midrange systems, Retail systems and Ecommerce.
In March 2009 3X decided to diversify to enable it to sell a wider range of products and services and purchased the business of Karova. Karova was founded in 2003 and has been creating exceptional Internet experiences for clients ranging from start-up businesses to large international charities. Karova has been a successful business creating leading-edge IT solutions for a wide range of clients, large and small, who want to deliver the very best online experiences to their customers.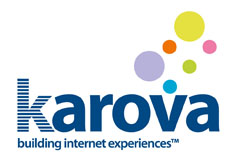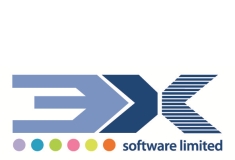 Today our specialty has remained in the retail environment with our major products being focused in this area.
3X Software offers:
Credit & debit card payment applications.
Postal Address Management products. We are a Royal Mail Postcode database Value Added Reseller.
Data Encryption. Secures and limits access to sensitive data.
Bespoke development. For iSeries and Web applications.
Web and e-commerce applications including:

Karova Store e-commerce
Karova Donate
Karova Hosting
3X Secure. Verified by Visa and MasterCard SecureCode accredited Merchant Plug In

Support services
Our solutions are installed in a varied range of companies:
Our card payment solution is used for taking call center payments in large insurance companies such as Domestic & General, Endsleigh and Fortis
We specialise in eCommerce and have provided solutions to a number of retailers, our most recent one being Home Bargains High Street Chain
We have provided a number of e-commerce shops for charities such as Woodland Trust & Mencap, Goodlife Press, Garden Organic. We also provide a donation system for one-off and regular payments via direct debit
We have a varied mix of web sites for companies involved with e-learning, insurance and property management, social networking and recruitment.
Our chip and Pin solution is installed in over 650 Holland & Barrett stores and over 250 Home Bargains stores throughout the UK and in a number of JCB franchise outlets