Billions of pounds are spent online every year in the UK alone, and charities are increasingly taking advantage of the potential benefits of adding online trading to their revenue streams.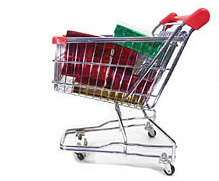 There are many ways in which Karova can help charities to benefit from the Internet economy:
We design and build online stores which allow users to manage content and product ranges easily and flexibly. Karova helps charities sell branded products and memberships, and enables supporters to buy sponsorships of, for example, animals, trees, people or places.
We can provide everything from Karova Store accessible e-commerce software to a fully managed service including consultancy services, product sourcing and website promotion.
We can seamlessly integrate with existing supporter databases and fulfilment and payment suppliers, or help you source them if you're not already trading online.
We can provide simple, affordable domain naming and hosting services – including virtual, dedicated and managed hosting.
When you are ready to trade, we can provide flexible online promotion services including pay per click management and email marketing.
All this adds up to an online store that supporters can find and explore easily, meaning you're able to provide an exceptional online experience that encourages your supporters to help you raise essential revenues. What's more, management and reporting couldn't be simpler.
If you'd like a member of the Karova team to contact you to discuss your online trading needs, please Contact us